Leaf Traps Leaf Eaters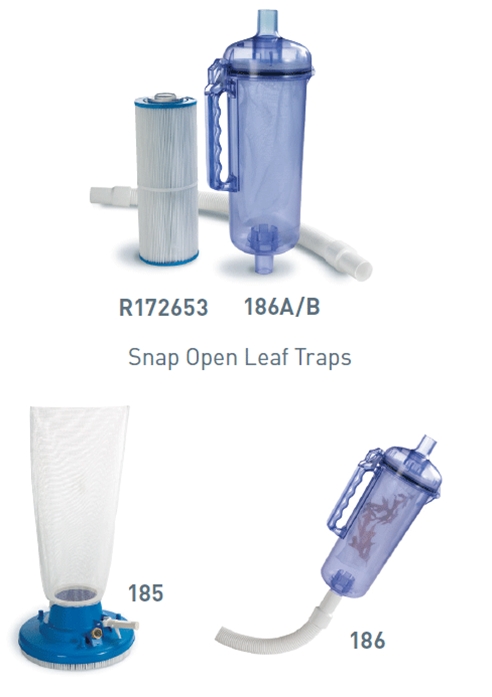 Swimming Pool Leaf Traps Leaf Eaters
Leaf Traps
Specially designed to be used with automatic suctionside pool cleaners or vacuum heads. Rainbow™ Leaf Traps capture large amounts of leaves, twigs, rocks, hair pins, and other debris before it reaches the skimmer or pump basket. Most models include 3 ft. of flexible vacuum hose.
186 'Snap Open' Leaf Trap
Features snap open and close lid, clear housing and large handle for ease of carrying. Available in 1-1/2 in. and 2 in. models. Traps debris in polyester bag. 25 sq. ft. cartridge (with special plug) for 100% filtration of fine dust, silt or small debris is also available.
185 Leaf Eater® Cleaner
Venturi action top skimmer or bottom cleaner. Works with a garden hose and standard telepole or automatic pool cleaner hose. Collector bag slips on and off easily. Comes with brushes for vinyl liner pools and wheels for ease of turning on hard bottomed pools.